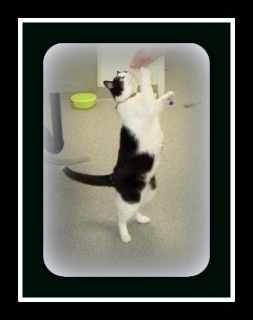 Yorkwood's Clinic Cat 1996 – 2010
Spike was Yorkwood's first clinic cat, and had been here from the beginning. He would sit for hours at the front desk, greeting our clients and insisting on attention and treats! He always seemed to know how you were feeling, and if you were down he knew how to make you feel better.
Spike was a wonderful cat, a great companion and an amazing friend.
We love you and miss you everyday. xxoo