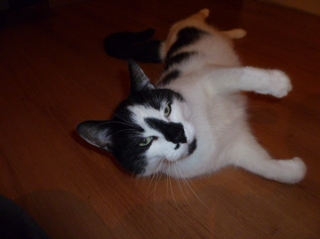 UPDATE Dec. 3, 2012 – Prince Charming has found a home!!! Thank you to everyone who helped pass the message on!
This is Prince Charming, and he needs a home desperately!
He is a 5 year old neutered, declawed male who is up to date on vaccines. Prince Charming is healthy, handsome and full of energy. If you are interested in having your very own Prince Charming, please call Margorie at 905-836-1418 (home) or 905-727-2100 (work).